Yoga + Core, Bank of the West Tower
This class is taught by: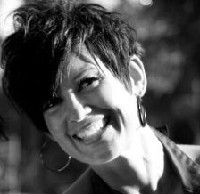 I am an ACE certified group fitness instructor, an ACE certified personal trainer, and hold a 200 hour RYA (Registered Yoga Instructor) certification . Since 1997, I have worked in the Sacramento area as a fitness/yoga instructor and personal trainer. I take pride in building a sense of community in my classes and ensuring participants feel welcome and successful. I love, love, love teaching Yoga. I am grateful that I have found a job a love and enjoy sharing yoga with my students.
"Being healthy is empowering. It's rewarding and inspiring to witness your clients and students feeling good about themselves and doing things they didn't know they could." Laurie, owner of Studio Laurus, provides fitness, pilates, yoga & wellness services to individuals & corporations throughout the Sacramento area. Laurie's 20+ years of experience as a group fitness instructor/personal trainer has graciously allowed to work with a diverse clientele. It is through this work that she is able to develop programming & services with "curb appeal", efficiency & attention to personal service. Laurie is ACE/AFAA certified/STOTT Pilates trained.
Energize, renew and de-stress on your lunch hour. Take an opportunity to blend breath with movement, while you strengthen & stretch your muscles. Incorporate core strengthening moves and take advantage of this safe, effective and user-friendly training environment. Enjoy a wellness break from your hectic corporate environment. This class is for BANK OF THE WEST TOWER TENANTS, it is not open to the public
Upcoming classes:
Wed

Dec 13 12:05 pm - 12:55 pm

with

Jenna

King




Fri

Dec 15 12:05 pm - 12:55 pm

with

Jenna

King




Mon

Dec 18 12:05 pm - 12:55 pm

with

Laurie

Dakin




Wed

Dec 20 12:05 pm - 12:55 pm

with

Jenna

King




Fri

Dec 22 12:05 pm - 12:55 pm

with

Jenna

King




Wed

Dec 27 12:05 pm - 12:55 pm

with

Jenna

King




Fri

Dec 29 12:05 pm - 12:55 pm

with

Jenna

King




Fri

Jan 05 12:05 pm - 12:55 pm

with

Jenna

King




Mon

Jan 08 12:05 pm - 12:55 pm

with

Laurie

Dakin




Fri

Jan 12 12:05 pm - 12:55 pm

with

Jenna

King




Mon

Jan 15 12:05 pm - 12:55 pm

with

Laurie

Dakin




Fri

Jan 19 12:05 pm - 12:55 pm

with

Jenna

King




Mon

Jan 22 12:05 pm - 12:55 pm

with

Laurie

Dakin




Fri

Jan 26 12:05 pm - 12:55 pm

with

Jenna

King




Mon

Jan 29 12:05 pm - 12:55 pm

with

Laurie

Dakin




Fri

Feb 02 12:05 pm - 12:55 pm

with

Jenna

King




Mon

Feb 05 12:05 pm - 12:55 pm

with

Laurie

Dakin




Fri

Feb 09 12:05 pm - 12:55 pm

with

Jenna

King