Yoga, Plaza 555, Suite 1195
This class is taught by: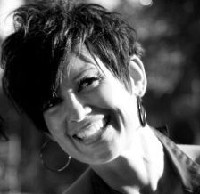 I am an ACE certified group fitness instructor, an ACE certified personal trainer, and hold a 200 hour RYA (Registered Yoga Instructor) certification . Since 1997, I have worked in the Sacramento area as a fitness/yoga instructor and personal trainer. I take pride in building a sense of community in my classes and ensuring participants feel welcome and successful. I love, love, love teaching Yoga. I am grateful that I have found a job a love and enjoy sharing yoga with my students.
Energize - Renew - De-stress Take an opportunity to blend breath with movement, while you strengthen & stretch your muscles. Incorporate core strengthening moves and take advantage of this safe, effective and user-friendly training environment. Enjoy a wellness break from your hectic corporate environment.
Upcoming classes: