Advanced Reformer
This class is taught by: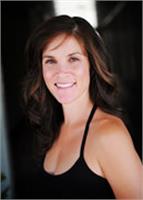 As a Pilates and Fitness Instructor, Jill Rios incorporates a combination of experience and education in her approach to personal fitness instruction. As part of this approach, Jill challenges her clients with a comprehensive training program specifically designed to meet the individual needs of each client.
Born and raised in the Napa Valley, Jill has lived in Sacramento for the past twenty years and has been married for nine years with two daughters. Having grown up in a household where athletics and fitness were encouraged, Jill has developed a passion for exercise and overall body conditioning by maintaining her own training and practice. Jill is a Certified Comprehensive Pilates Instructing Pilates, Jill also teaches yoga, indoor cycling, bootcamp, and conditioning classes at various locations throughout the Sacramento region.
Take your pilates practice to a new level. Challenge yourself in a safe, effective and progressive environment for the more experienced student.
Enjoy a slightly faster paced class with more demanding exercise sequences.
Please join Jill for this fun and challenging workout.