Luann Jenkins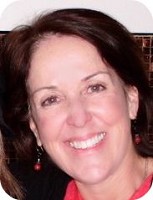 "Beauty begins the moment you decide to be yourself."
I have a knack for... being nurturing. I read once "people do not care about what you know, until they know that you care "
I betcha didn't know... my degree is in Psychology, which by the way has been extremely helpful in my fitness career.
I have been doing this.... 30+ years. I am certified through Stott Pilates, Johnny G, AFAA and a PACE trainer. I taught college level PE for 15 years, which also included curriculum with Senior Enrichment exercise classes.
I am a fitness professional because... I have experienced first hand the multitude of benefits that result from a healthy lifestyle. Optimal health is my reward. This optimal health has given me the freedom and courage to choose to do anything I set my mind to. Everyday I am witness to clients bettering their life's. In my book, a win/win.
Luann Jenkins is currently not instructing any classes.