Jill Rios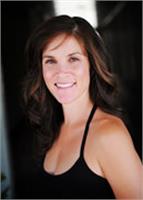 As a Pilates and Fitness Instructor, Jill Rios incorporates a combination of experience and education in her approach to personal fitness instruction. As part of this approach, Jill challenges her clients with a comprehensive training program specifically designed to meet the individual needs of each client.
Born and raised in the Napa Valley, Jill has lived in Sacramento for the past twenty years and has been married for nine years with two daughters. Having grown up in a household where athletics and fitness were encouraged, Jill has developed a passion for exercise and overall body conditioning by maintaining her own training and practice. Jill is a Certified Comprehensive Pilates Instructing Pilates, Jill also teaches yoga, indoor cycling, bootcamp, and conditioning classes at various locations throughout the Sacramento region.
Jill Rios instructs the following:
Work your core and more! Blend mat, barre, reformer and powerful core exercises to tone, gain strength, and flexibility heat to toe.




Looking to burn some calories, tone your arms, flatten your midsection and lift your rearview? Then this is the class for you--Take 40 minutes and achieve a total body workout. Mix it up with TRX, Kettlebell, Pilates, Barre and Functional Core training!